Objectives:
Understand the changing nature of retirement planning
Choose how your retirement benefits are paid out to you
Understand the importance and the process of estate planning
Avoid probate
---
Reading For This Module:
Chapter 16/17 – Keown, Arthur, "Personal Finance: Turning Money into Wealth, Prentice Hall Publishing. 6thedition
Retirement Planning Textbook PowerPoint Lecture (.pptx 283KB 24SL)
Estate Planning Textbook PowerPoint Lecture (.pptx 381KB 31SL)
---
Opening Vignettes:
A Kids' View of Retirement (video) (2:22)
Retirement planning outside the box comedy skit (video) (0:48)
The plan that is suggested in the video isn't the best idea. Use the lessons in this module to best protect yourself against unforeseen circumstances.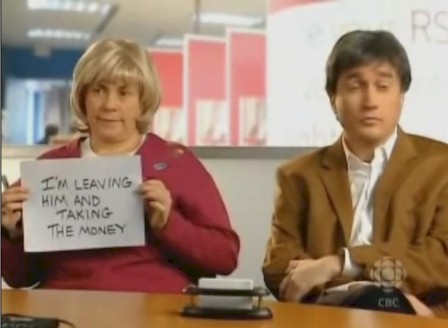 What Is Retirement | What Is Retirement Planning? (video) (3:06)
Hopes of your company taking care of you forever without problems until retirement is a poor gamble. Best Buy is a fine store, but what could this worker have done to better look after his own retirement security?
---
Introduction: Retirement and Estate Planning
This section stresses the importance of starting early to plan for and fund retirement. A discussion of the Social Security system, including financing, eligibility, retirement benefits, and disability and survivor benefits is provided. Definitions and examples of employer-sponsored retirement plans, with comparisons of defined benefit, including cash balance plans, and defined contribution plans, are presented. Optional Individual Retirement Accounts (IRAs) are considered, as are plans for the self-employed or small business employees. Distribution and payout options are explained.
This section also establishes the importance of estate planning throughout the financial life cycle and explains various estate planning tools that relay the desires of the decedent. The objectives of estate planning are discussed. Strategies to reduce estate taxes are considered. The basic organization and writing of a will is explained, as well as the use of other documents such as a letter of last instruction, a living will, and a durable power of attorney. A discussion of probate and strategies for avoiding probate are also considered.
---
Dr. Waller Lecture: Retirement and Estate Planning (video) (23:40)
This video lecture covers how to take care of your self after retirement and how to plan for what happens to your assets should something happen to you, young or old.
Retirement & Estate Planning Lecture PowerPoint (.pptx 288KB 29SL)
---
Retirement Investing 101: Don't Make This Common Retirement Investing Mistake (video) (4:08)
This video lecture covers the importance of estate planning and planning for retirement.
---
Reflection
Social Security benefits are determined by number of years of earnings, the average level of earning, and adjustment for inflation
Funding retirement needs follows a seven-step process from setting goals to putting the plan in place and saving
Tax-favored retirement plans can be employer-sponsored, for the self-employed, or through individual retirement accounts—each feature contributions and earnings are not taxed
Retirement benefits can be received as a lump sum, annuity, or combination
Designate beneficiaries, executor, and guardian in your will and review periodically
Estate planning is a 4-step process that involves planning what happens to your accumulated wealth and dependents when you die
---
Practice Quiz (does not count toward grade)
---
Quizzes (2 quizzes for this module)
Take the quiz for this module on Canvas.
---